TOYO Submersible Agitator Sand Pumps

PRODUCT LINE UP
ET Series – Submersible Agitator Sand Pumps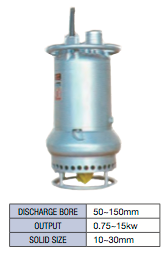 Cutter Fan (agitator) installed at the bottom of pump prevents clogging.
SCI Mechanical Seal provides extreme durability.
Hi-Chrome casting iron is used in Impeller, Cutter Fan and the other expendable parts and every parts have enough thickness.
The distance between Suction Cover and Impeller is adjustable and it allows best operation anytime.
Thermal Protector prevents the burning of motor by single phase operation or overload.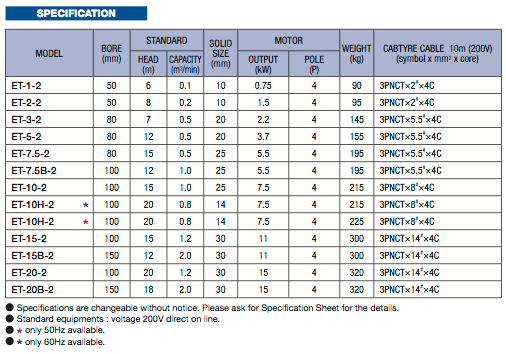 DPF Series – Submersible Agitator Sand Pumps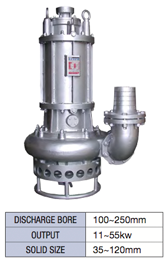 Standard models of Toyo Submersible Agitator Sand pump provides high durability and resistance for abrasion.
Two Sealing method; oil seal/rareflon seal and mechanical seal are available.
Suitable for dredger/dredging system. DPF provides best performance for dredging, wide range of specification fits to many kind of application.